With the SpyMonster Undetectable Screen Recorder App, you can preserve their digital existence.
The amazing screen-recording technology in SpyMonster demonstrates everything you need to know.
See it all with a screen recorder
View screenshots
While they are using their phone, SpyMonster makes screenshots in the background.
Discover what they said
You'll have a live visual representation of their conversations, just as they occurred.
See deleted messages
The SpyMonster screen recorder allows messages to live on even if they are deleted.
3 EASY STEPS TO GET STARTED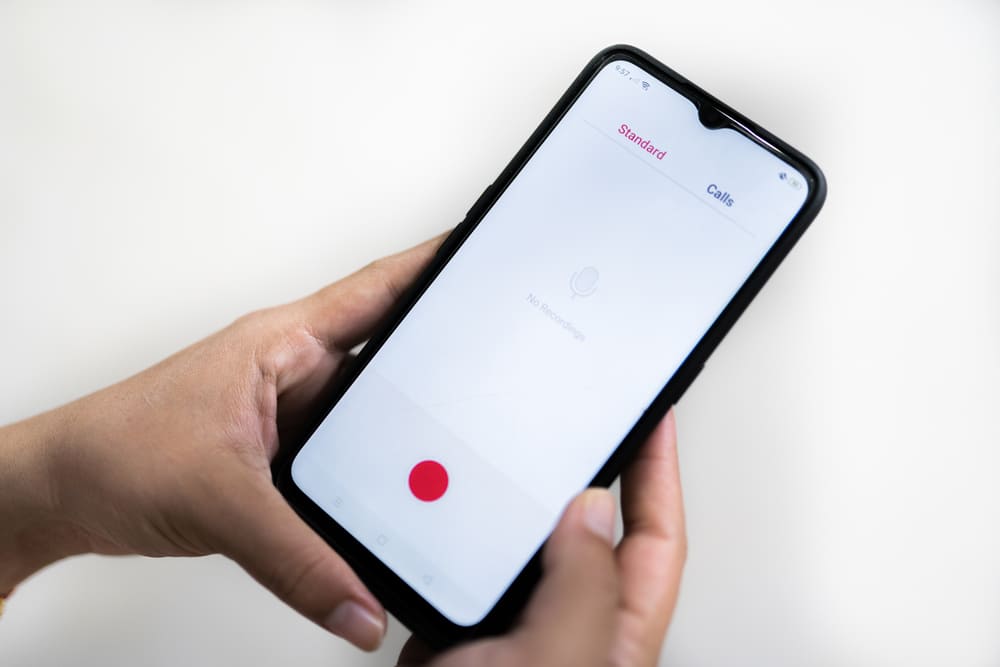 We've got everything covered. Simply create an account and select the plan that best fits your needs.
We've got you covered. Our professional installer will walk you through every aspect of the installation. We made it simple for you. Also, if you want assistance, our 24/7 support is accessible at all times!
Log into your SpyMonster Dashboard and discover the truth about those you care about most. Dispel any concerns you may have in your family relationships and make educated data-driven judgments.
What is a screen recorder?
SpyMonster is more than just a screen recorder. It's a powerful tool that can help you increase your productivity, improve your workflows, and get more done in less time.
With SpyMonster, you can:
Record your screen to create video tutorials or demonstrations
Capture screenshots of important information
Annotate and markup images and videos
Share recordings and screenshots with others
And much more!
Ready to see how SpyMonster can help you work smarter? Get started today with a free trial. There's no risk, and no credit card required.
SpyMonster offers is a cloud-based application that allows you to record your screen and save the recordings in a secure location. The recordings can be accessed from any device with an internet connection.
Using SpyMonster is simple. Just create an account and log into the app. Then, select the screen recorder option from the main menu. From there, you will be able to record your screen and save the recordings in a secure location.
Can I share my recordings with others?
Yes! You can share your recordings with anyone you want. Just select the recording you want to share and click on the share button. Then, enter the email address of the person. That's it!
Why do I need a screen recorder if I can also see their social media chats?
The point of a screen recorder is if you can just look at someone's social media chats? Well, there are actually quite a few benefits to using a screen recorder. For one, you will be able to see the person's entire screen, not just their chat window. This means that you can see what they are doing on other websites, what tabs they have open, etc. Additionally, a screen recording can be paused and rewound, which allows you to take your time examining it. Finally, if the person deletes their chats or account, you will still have a copy of the recording.
Is SpyMonster screen recorder for Android undetectable?
There are a few things to keep in mind if you want to make a good screen recording on your Android phone. First, it's important to find a screen recorder that is undetectable. This way, the person you are recording won't be able to tell that they are being recorded. There are a few different ways to do this, but the easiest way is to use an app like SpyMonster.
Once you have found a screen recorder that is undetectable, the next step is to make sure that you have a good internet connection. A slow or unreliable connection can cause your recording to lag or even stop working altogether.
How do I screen record someone else's phone?
There are a few different ways to record someone else's phone screen, but the easiest way is to use an app like SpyMonster. This app is designed specifically for screen recording and is undetectable by most people. Another benefit of using this app is that it has a built-in editor so you can edit your recordings before you send them to anyone.
Are screen recorders legal?
There are a few exceptions to the general rule that screen recorders are legal. If you plan on recording someone without their knowledge or consent, then you could be breaking the law. Additionally, if you plan on sharing the recording with someone who does not have the right to view it, then you could also be breaking the law. For example, if you recorded a conversation with your boss without their permission, then you could be in trouble. However, if you only use screen recording for personal uses, then you should be fine.